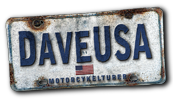 Big Twin Nascar.
13- 21 September 2019
IT'S ON IN SEPTEMBER! OFF TO LAS VEGAS, CHECK OUT NASCAR, GRAB OUR BIKES AND RIDE!
Harley's, Nascar and the desert. Perfect. A collaboration between DaveUSA and the excellent Swedish motorcycle magazine Big Twin!
Las Vegas, the Nascar South Point 400 race at Las Vegas Motor Speedway, Mojave Desert, Original Route 66, Mountains, Forest etc.
9 days total
4 days in the saddle
2 Nascar / Vegas days
7 Hotel nights
OUT / IN Las Vegas NV
-We fly into Las Vegas and spend three crazy nights and two days, in the middle of a boiling Nascar
weekend! South Point 400. Las Vegas Motor Speedway.
We have tickets! 🙂 Party! Horsepower.
-After this spectacle of speed, we pick up our bikes and head south, out into the Empty Lands that constitutes the Mojave National Preserve. Hot, desolate, wonderful.
-This road eventually takes us to Old Route 66 where we head west all the way to
Barstow, CA. and one of my personal dream oasis': Quality Inn Historic Route 66 Hotel.
From Barstow we leave the desert behind us for a while and climb up into the amazing mountains of Angeles
National Forest. Tongue in cheek! High up! Pretty curvy! What roads! Indescribably beautiful!
East again, to the village of Twentynine Palms near Joshua Tree National Park.
We continue onto wonderful, lonely Route 62 to Parker, AZ. A dusty little village, next to the Colorado River, in the middle of
nowhere. Meet river-rednecks with well tuned V8-equipped speedboats!
Here you can sit on one of the many floating bars and watch these river rockets pass by!
From Parker it is a good days-long trip north, past Lake Havasu and the mighty Hoover Dam, back to Las Vegas in good time
to ponder this fantastic push!
Your total cost for this trip, excluding food and gas: 3350 Euros
Passenger? Call me for a chat.
Payment i three parts
1. Flights. I coordinate all airline-tickets which you'll pay for separately.
2. Hotels. I coordinate all hotels which you'll pay for separately during the trip.
3. All receive a DaveUSA invoice covering your choice* of a new/nearly new Harley-Davidson motorcycle including insurance, transfer and guide (Dave)
Total sum of the above 3350 Euros
*Bikes are allotted by availability.
Gas, food, drink paid for separately.
All prices and trip-information subject to change.
Don't hesitate! Contact me now!
Let's RIDE!