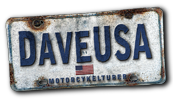 Probike Pacific Coast Highway Sierra Slam
2 – 14 September 2021
Out/in San Francisco CA
13 days total
9 ridin'days
11 nights
1 two-night stop – San Francisco
1200 miles
Route
San Francisco
Manchester
Eureka
Redding
Reno NV
Bridgeport
Mariposa via Yosemite
Cambria
Salinas
San Francisco
San Francisco
Depart
Land
Go West Young Man! (or lady) Wow, what a ride! A collaboration with Probike Stockholm South and Probike Gothenburg. We're smack dab in the middle of creating this amazing, bucket-list motorcycle ride. Read a little about it below but keep an eye open for updates here on my homepage, give me a call or e-mail, or, go visit Hasse at Probike Stockholm South or Mats Probike Gotherburg for a chat!
Day 1: Fly to San Francisco.
Day 2: Pick up our bikes and head north over Golden Gate Bridge to Wine Country / Sonoma then west to the sea and the village of Manchester.
Day 3: PCH (Pacific Coast Highway) North! Exciting. Beautiful. Onto The  Avenue of the Giants (REAL big Redwoods!) all the way up to our destination Eureka Ca. Nice fishing village, great restaurants!
Day 4: More great roads and crazy-beauty as we head east and up into the beautiful Sierra Nevada mountains. We'll stop halfway in Redding Ca.
Day 5: We cross Lassen National Forest into Nevada and Little Las Vegas, Reno Nevada.
Day 6: Reno south along Lake Tahoe to Lee Vining, Ca. by Mono Lake. Entrance-way to Yosemite National Park.
Day 7: Goin' up! Tioga Pass (10,000 ft.). Almost heaven! Yosemite National Park. Glacier Point, then west to Mariposa.
Day 8: We leave the mountains, back to PCH and the sea. This evenings destination is San Simeon, by Hearst Castle, with a wine and sausage-stop first in funky Cambria. San Simeon. Huge waves. Big sky.
Day 9: Today. All-in PCH. The long, curvy, misty ride up and over Big Sur. Just us and the sea elephants. Another fantastic day in the saddle. Breathtaking beauty. Up to Monterey to hang around Cannery Row.
Day 10: Monterey ae north adPCH up through Half Moon Bay etc. to San Francisco and return our bikes / transform inte pedestrians (or cable-car jockeys!) Two nites Vi lämnar igen hojarna och sadlar om till fotgängare (eller cable-car åkare?) and discover The City by the Bay. Cool town.
Day 11. San Francisco
Day 12: Fly home
Day 13. Land.
Sign up today! This trip'll fill up fast!
Price and info pending