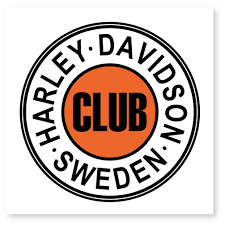 H-DCS 50 years # 1
Out / in Scottsdale AZ. 30 August – 7 September 2022
We celebrate H-DCS 50 years (though a little later than planned, thank you Corona!) With a series of cannons and festive-affordable Arizona-Nevada turns during the year. Are you a member of H-DCS (or are you thinking of becoming smart) and want to hang out? Welcome ombord! Slots available.
Start / Return Phoenix / Scottsdale Arizona.
9 days in total.
5 bike days.
7 hotel nights.
900 miles ca. in total.
Road Captain: Dave.
Arizona is made for motorcyclists and it shows. H-DCS is the World's Largest Harley-owners club and IT shows! They turn 50 now !! Congratulations! We celebrate this!
Warm, sunny, wonderful weather! Bikes and happy bike people everywhere! Perfect roads, Perfect weather! Strikingly beautiful and varied landscapes! Incredible views! Mountains, valley, forest, desert, cacti, one or two rattlesnakes and a hefty dose of both biker and cowboy culture! In addition to the fabulous motorcycle riding every day, we will stay comfortable and well every night and eat / drink well every day and don't forget Vegas!
Route
-Fly to Phoenix / Scottsdale AZ -Scottsdale
-to Lake Havasu City AZ.
-to Las Vegas NV
-to Seligman AZ
-to Prescott
-to Scottsdale
-Scottsdale (chill-day in Old Town)
-Fly fly home
-Landa ARN
Price and more information pending. Feel free to call for more info!
Let's RIDE!