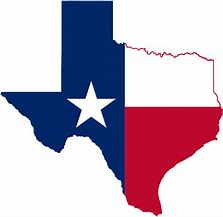 Texas Rebel YELL!
Everything's BIG in Texas. Let's each get up on a H-D and check out if that is true! Yee-haw!
Deep in the heart of Texas! This huge state's got it all!  Nature and landscape. Sea, mountain, forests, deserts, and best of all, we get to hang with these wonderful and generous Texans!
April 13 – 21 2019
9 days in total
5 days in the saddle
7 nights
To Austin and the food, music and culture! 6th Street! Oh oh oh,.
The next day we head south to the forgotten village on the Gulf with a big heart, Palacios. Tx. and The Luther Hotel. An enormous, pompous and old land-marked wooden building complete with rocking chair-equipped porches and prominent ghosts! Patina's the word. The energetic owner, enthusiast Jack, aka "Jumpin" Jack Flash ", welcomes us with wide open arms as well as the rest of the village. Two nights in this paradise with Shrimp Boils, country music and chill.
Via historic Goliad to San Antonio! An evening at the happenin' entertainment area The Riverwalk! The Alamo. Stunning. Wait and see.
To the Hill Country and the small village of Leakey. Known as the gateway to famous The Three Twisted Sisters. A route consisting of 3 curvy farm roads where it is important to keep your s*** together and both hands on the handlebars. Yea,.a ride! Amazing scenery. Next stop, Austin, TX for two nights.
Your total cost for this trip, excluding food and gas: 3100 Euros
Passenger? Call me for a chat.
Payment i three parts
1. Flights. I coordinate all airline-tickets which you'll pay for separately.
2. Hotels. I coordinate all hotels which you'll pay for separately during the trip.
3. All receive a DaveUSA invoice covering your choice* of a new/nearly new Harley-Davidson motorcycle including insurance, transfer and guide (Dave)
Total sum of the above 3100 Euros
*Bikes are allotted by availability.
Gas, food, drink paid for separately.
All prices and trip-information subject to change.
Don't hesitate! Contact me now!
Let's RIDE!