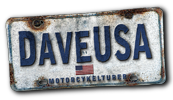 Epic DaveUSA Southwest-push that has it all! This time, together with the gentlemen in one of Swedens oldest, most renown bone fide biker-clubs: Sofia Hogs, celebrating their 5oth anniversary. Congrats boys! See you at the airport bar,.
Sofia Hogs Rattlesnake Shake 6 – 18 April 2022
Private tour
Interested in knowing more about private tours? Lemme know!